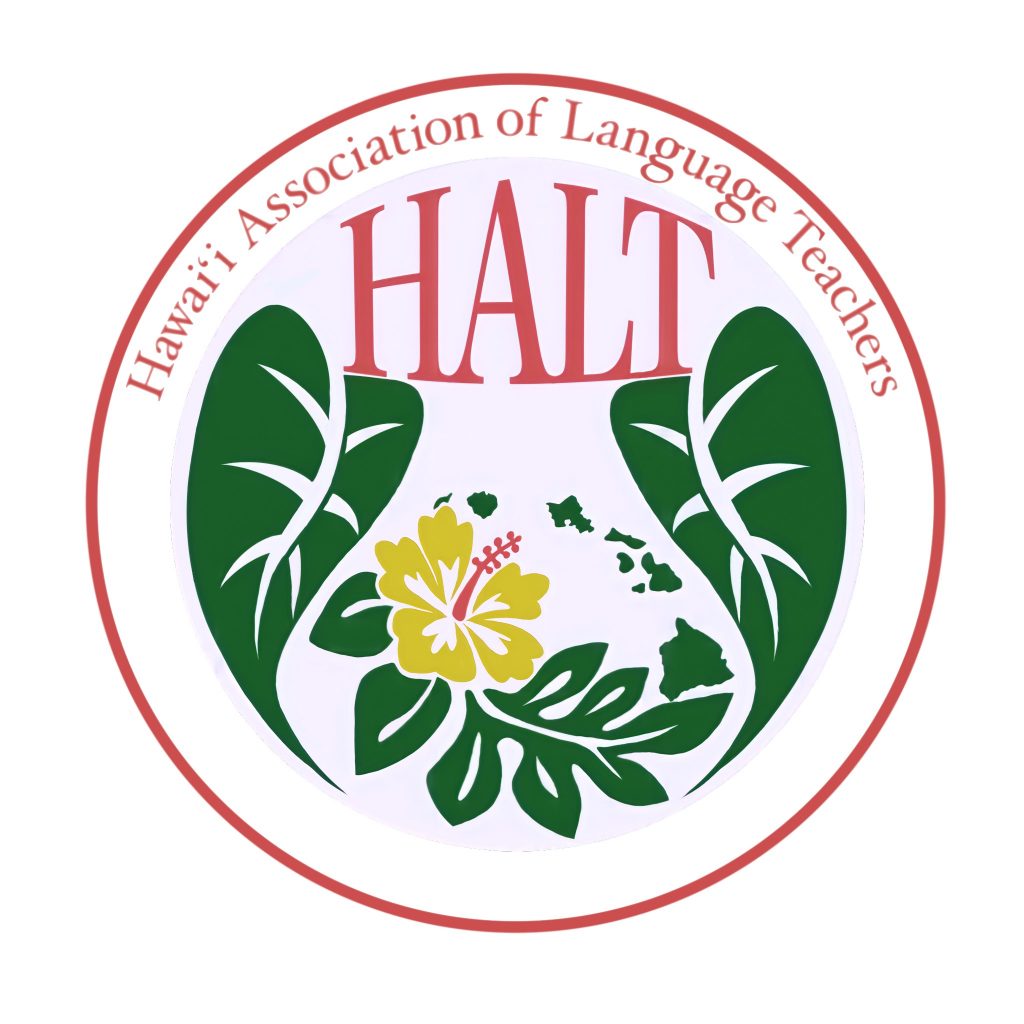 The Hawai'i Association of Language Teachers (HALT) is a group of language teachers from K-12 and higher education institutions in Hawai'i who work to maintain the highest standards in the profession of teaching languages. We also promote the academic welfare of our students by providing steadily improving professional procedures and objectives for all teachers. Our organization provides teachers of languages with the opportunity to meet with their colleagues to exchange ideas and experiences and to enrich their professional background.
Membership is open to all world language teachers (pre-service and in-service) and administrators. Please complete our Membership Form.
Want to get more involved with the HALT Organization? Nominations for all positions are open to members. See position titles on the Executive Board page. Officers are elected by members around the time of the HALT Spring Conference. If you are interested in nominating yourself or someone else for the board, please contact us.
HALT coordinates three events per year: a Fall Symposium, a Spring Conference, and a Summer Summit, all of which have members and guest speakers presenting best practices, pedagogical research, and innovative methods and tools in language teaching and learning.
Want to find out what is in our calendar? Check our HALT Event Calendar
Please fill out this form if you know of an event/workshop/training that you would like to share with the HALT community. We will add it to our HALT Event Calendar.
Check out our trifold HALT Brochure
Contact us: HALT808@gmail.com
Mailing address:
HALT
P.O. Box 61903
Honolulu, HI 96839-1903