32nd Hawai'i Association of Language Teachers (HALT) 
Spring Conference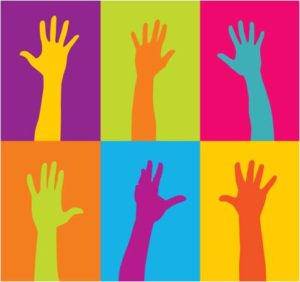 Saturday, April 14, 2018
UH Mānoa Campus
Emily McCarren (Punahou School)
This keynote will focus on the evolution taking place in education and the critical role that our work as world language and culture educators will play in the years to come. As language and culture educators we have devoted our lives to development of essential global competencies in our students and have concrete ideas about our shared future on this island earth. This session will call us to collective action to not just participate in the coming wave of proficiency or mastery based learning, but to be prepared to lead our colleagues from other disciplines in support of creating the schools that our children, and our global communities, so desperately need.
FEATURED AFTERNOON SESSION: Leading from the Language Classroom
Emily McCarren (Punahou School)
This session will be an interactive discussion about how language educators can and should take on leadership in and beyond our classrooms and our organizations. Come ready to hear and share about our aspirations for leadership (realized and yet unrealized) and strengthen our supportive community of leaders.

2018_HALT_PROGRAM – Check out the exciting presentations this year!

REGISTRATION
The online registration deadline (April 10, 2018) has passed. Please register onsite on the day of the conference if you wish to attend.
Registration rates: HALT member ($25), nonmember ($35), student ($20)
EXHIBITORS
HALT is pleased to welcome its 6 exhibitors this year: Vista Higher Learning, Santillana, Cengage, Worldstrides, UH Press, and the UH Chinese Language Flagship Program. Please visit their tables for the latest world language textbooks, materials, and resources. And make sure to check the blue ticket you will receive in your name tag with the prizes on participating exhibitors' tables. If your number is a match, you get the prize.
PARKING
The Dole Street Parking Structure (Zone 22) next to the UH Kamakakuokalani Center for Hawaiian Studies will be open and selling parking passes ($6 flat rate) from 6:30 am on. Street parking may also be available along Dole Street.
IMPORTANT: Do NOT park in the small parking lot between the Kamakakūokalani Center for Hawaiian Studies and the Dole Street Parking Structure. This is only for UH faculty/staff with a parking permit. All others should park in the Parking Structure. Those without the appropriate permit could get ticketed.
PHOTO ALBUM
(Mahalo to our conference photographer, Dean)