31st Hawai'i Association of Language Teachers (HALT) 
Spring Conference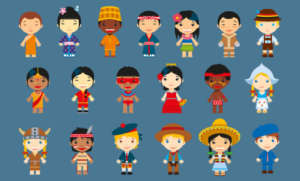 "Celebrating Hawai'i's Heritage & Language Diversity"
Saturday, April 1, 2017
UH Mānoa Campus
KEYNOTE TALK – Patricia Espiritu Halagao
Advocating for Linguistic and Cultural Policies and Practices
This keynote will focus on my educational journey from celebrating and teaching Hawaii's heritages and language diversity to advocating for equitable policies and practices that promote cultural sustainability, biliteracy, and multilingualism in order to ultimately transform the educational system. I will trace the significance and development of two Hawaii Board of Education cultural and linguistic policies, The Seal of Biliteracy and Multilingualism for Equitable Education as an example of how to engage and mobilize multiple stakeholders to embrace the opportunities and challenges of its diverse ethnic and heterogenous linguistic population. I will share the implementation of these two policies thereby systematizing and creating learning environments where multilingualism can flourish. Language teachers will learn about concrete ways to advocate for heritage and world languages, and multilingualism in their own educational institutions.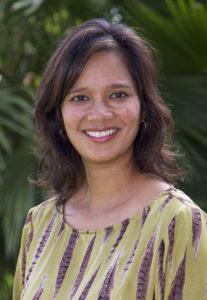 Patricia Espiritu Halagao is Associate Professor of culturally responsive pedagogy and policy at the University of Hawaiʻi at Mānoa College of Education.  Patricia received her B.A. in anthropology from Occidental College and Masters and Ph.D. in Curriculum and Instruction from the University of Washington.  A former Oakland Public School teacher, she taught at all K-12 levels of education.  She has developed nationally recognized Filipino curricula for the Smithsonian Institution and has received federal professional development grants, such as the Sistan Alhambra Filipino American Education Institute (www.filameducation.com) and A`o Hawai'i: Viewing the Classroom as a Canoe and Canoe as a Classroom, which supports Hōkūle'a's Worldwide Voyage and vision to foster educational transformation.
Dr. Halagao is the recipient of the University of Hawaii's highest teaching award, the Board of Regent's Medal for Excellence in Teaching (2012). She recently completed a 3-year term serving as an appointed member of the Hawai'i State Board of Education.  As Chair of the Student Achievement Committee, she led efforts to adopt two new policies: The Seal of Biliteracy and Multilingualism for Equitable Education.
On a personal note, Dr. Halagao immigrated to the United States when she was a child. Growing up she was ridiculed to "go back home" and experienced discrimination, which made her ashamed of being Filipina. She is passionate about social justice and promoting an education that fosters a strong sense of self-identity, an inclusive education that values all cultures and languages, and a quality education for all children.  As a mom of two children, she always teaches them to be proud of who they are, excel at school, and always give back to the community. 
FEATURED AFTERNOON WORKSHOP – Patricia Espiritu Halagao
Culturally Relevant Pedagogy and Poetry
Poetry can be a powerful culturally relevant teaching tool to share who we are and where we are from. However, to most people, poetry writing can be intimidating. In this workshop, I will share a very simple poetry guided strategy adapted from "Rethinking School's" publication to explore where people are from and our connections to each other. Participants will compose their own "Where I'm from" poems in different languages and then together we will compose a multilingual group poem, "Where we are from." Participants will be amazed by their deep and creative poems and how this activity meets the World-Readiness Standards of communication, cultures, connections, comparison and communities. 
PRESENTATION PDFs
Some of our presenters have shared their presentation slides as PDF files:
Acquiring a second language through MovieTalk and Storytelling (Diana Cristina Costa)
My Movie Talk Journey (Edna-Mayra Hickling)
PICTURES FROM THE CONFERENCE
Thanks to Ky Wong, our conference photographer, for taking great pictures at our event. They are posted on our HALT Facebook page. Take a look!
PARKING
The Dole Street Parking Structure (Zone 22) next to the UH Kamakakuokalani Center for Hawaiian Studies will be open and selling parking passes ($6 flat rate) from 6:30 am on. Street parking may also be available along Dole Street.
IMPORTANT: Do NOT park in the small parking lot between the Kamakakūokalani Center for Hawaiian Studies and the Dole Street Parking Structure. This is only for UH faculty/staff with a parking permit. All others should park in the Parking Structure. Those without the appropriate permit could get ticketed.