2015 HALT Fall Symposium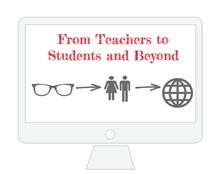 Saturday, October 17, 8:00 AM- 12:30 PM
University of Hawai'i at Mānoa
Moore Hall 153 & 155B
Each fall, HALT hosts its annual half-day Fall Symposium which provides hands-on workshops on ways to integrate technology into language teaching. This year's theme is "From Teachers to Students and Beyond: Slides, Sites, and Storytelling."
Sites, Nancy Wysard (Mid-Pacific Institute)
Learn how to make websites withs Wix, Weebly & Google Sites
Introduction to Google Docs, Sheets, and Slides, Junko Agena ('Aina Haina Elementary)

This workshop will share the basics for several Google Apps.
I Tell Story. UTellStory. We All Tell Story for Community Kekeha Solis (UHM)
This workshop will explore digital storytelling in the language classroom using UTellStory
Schedule
8:00-8:30    Registration/HALT Membership Renewal/ Breakfast
8:30-9:00    Welcome & Introductions/Announcements
9:00-10:00  First Session
10:00-10:30  Break
10:30-11:30  Second Session
11:30-12:30  Third Session
HALTFallSymposiumSchedule2015 (PDF file)
REGISTRATION:
The HALT Fall Symposium is free for current paid HALT members.  There is no need to pre-register prior to the symposium.  Just come on the day. If you have your own tablet device, please feel free to bring it with you to use on that day.
Non-members may pay on-site when they sign in. The cost is $10 for professionals and $5 for students. To get more bang for the buck, however, we encourage non-members to sign up for HALT membership at the Fall Symposium (student – $5, professional – $25, lifetime – $125). Members may attend the symposium for free, are added to the HALT listserv, and receive other perks. For more information about membership or to fill out the membership form in advance, please visit our Membership page.
PARKING:
Parking is a $6 flat fee on weekends at UH Mānoa. You pick up and pay for your parking pass from the parking guard kiosk as you drive onto campus via the Dole Street entrance. You can park anywhere on upper campus, except for the green parking stalls and the 24-hour reserved parking stalls. We recommend parking in the large parking lot to the left of the red & green Center for Korean Studies (corner of East-West Road and Maile Way). Moore Hall is just across the street. The labs are located on the first floor– just enter through the double doors.
Please leave your parking pass on your dashboard before you leave your car, in plain sight for the parking guards who will be patrolling campus.