"Show & TELL"
28th Hawai'i Association of Language Teachers (HALT) Spring Conference
Saturday, April 12, 2014
UH Mānoa campus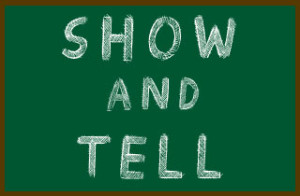 Conference Registration
Save time in line! Print out and fill in your onsite registration form in advance and come with your payment in hand.
Click here to download the Conference Registration Form (PDF file)
Note: The deadline for conference preregistration (March 31, 2014) has passed.
Conference Program
Click here for the 2014 HALT Conference Program (PDF file) – revised 4/9/14 (final version)
Click here for our 2014 HALT Conference schedule grid (PDF file) – revised 4/9/14 (final version)
Keynote Speaker & Featured Workshop Presenter: Janet Glass
Keynote: "When Research Meets Best Practices: Exploring the TELL (Teacher Effectiveness for Language Learning) Project"
Finally we have a tool that is clear, simple, and reliable. The mission of the TELL Project is to define what effective language teachers do, how it looks, and what model learning outcomes are. A core tenet of the project is that world language teachers can become models if the model teacher is well defined.  Through reflection and discussion, teachers can guide themselves and grow toward the model.
This project was reviewed by the top language educators in the country.  Helena Curtain says, "The TELL Project is a ground-breaking effort that will have a major impact on our profession. For the first time we have a shared vision of what our teaching practice should and could be. It is as groundbreaking as the standards were!" Let's explore the specifics of this ground-breaking work together.
Afternoon Workshop: "Thematic Teaching: Why It Still Works Best"
 We will talk about recent research on thematic instruction. In the context of thematic units, the presenter will demonstrate more than ten different hands-on activities. These will touch on the three modes of communication, task-based instruction, adapted TPRS and the use of technology in assessment.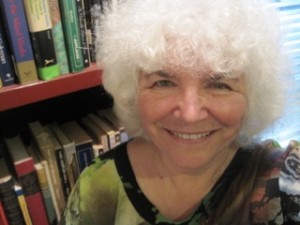 Janet Glass recently retired from Dwight-Englewood School in New Jersey where she taught at every grade level, K-12. She has been the recipient of three grants and fellowships by the National Endowment for the Humanities and the Dodge Foundation. Janet continues to give numerous presentations locally, nationally and internationally. In 2008 she was named National Foreign Language Teacher of the Year by the American Council for the Teaching of Foreign Languages. Janet is currently teaching Methods of Foreign Language Teaching online for Iowa State University. She also teaches Methodology and Second Language Acquisition for Rutgers University in New Jersey.
This year's conference is generously co-sponsored by the UH Confucius Institute
EXCELLENCE IN TEACHING AWARD WINNERS
HALT wishes to congratulate its 2014 HALT-Honolulu Star-Advertiser Excellence in Teaching Award winners:
Guia Melo (Spanish – 'Iolani School) and Ron Kekeha Solis (Hawaiian – University of Hawai'i at Mānoa
PHOTO ALBUM
(Mahalo to our conference photographer, Ky Wong)