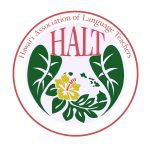 HALT Membership is open to all world language educators and administrators.
Benefits of membership include:
Annual dues are collected for each calendar year (January-December) and are as follows:
Professional rate – $25
Student rate – $5
Lifetime membership – $125
Individual payment options (payable in US dollars):
School payment options:
NOTES:
Years ago, the HALT Executive Board decided to clarify policy and make the calendar year (January-December) the official term for annual membership. Membership renewal reminders will be sent in the fall for the upcoming year's membership, where applicable, and members can renew when convenient for them. For example, for 2014 membership (January-December), members can renew early (at the Fall Symposium, a free event for members) or later (at the spring conference in 2014). Alternatively, they can also send their membership renewals via mail in the interim. Either way, it will count for annual membership for the whole of 2014.
Membership rates, which have not been raised in over a decade, have increased.  Effective January 1, 2014, lifetime membership is $125, professional membership is $25/year, and student membership will stay at $5/year. If you plan to be a long-time HALT member, we encourage you to get lifetime membership.