2021 HALT Fall Virtual Symposium: SELing it in the World Language Classroom
Saturday, October 23, 2021 8:30 am – 12:30 pm (Online)
The Fall Symposium theme this year is "SELing it in the World Language Classroom." SEL (Social-Emotional Learning) is so important in today's classroom for both teachers and students alike. While we still plan to address the use of technology in language classrooms as usual during the fall symposium, our emphasis will be on SEL. Our goal is to build awareness of the importance of teacher's well-being and how it influences the SEL and affective filter in our students.
KEYNOTE Speaker: Justin Slocum Bailey
Justin Slocum Bailey is head over heels about helping teachers and learners succeed with less stress and more joy. A veteran language, music, and martial arts teacher raised in Vienna, Austria, he operates Indwelling Language, a treasure trove of resources and low-prep practices for joyful language education, as well as TeachHuman, a collection of courses and resources to help teachers of all subjects not just teach well but also be well. Justin has published several articles on language teaching, creates materials for learners of both modern and classical languages, and consults for schools, districts, publishers, travel companies, and non-profits worldwide. He also speaks about mental health in educational and other settings. The many glowing testimonials of his work include "If everyone taught language like Justin Slocum Bailey, we would have a world of self-directed polyglots," "Holy gifted batman!", and "The kind of teacher I'd like to have a beer with."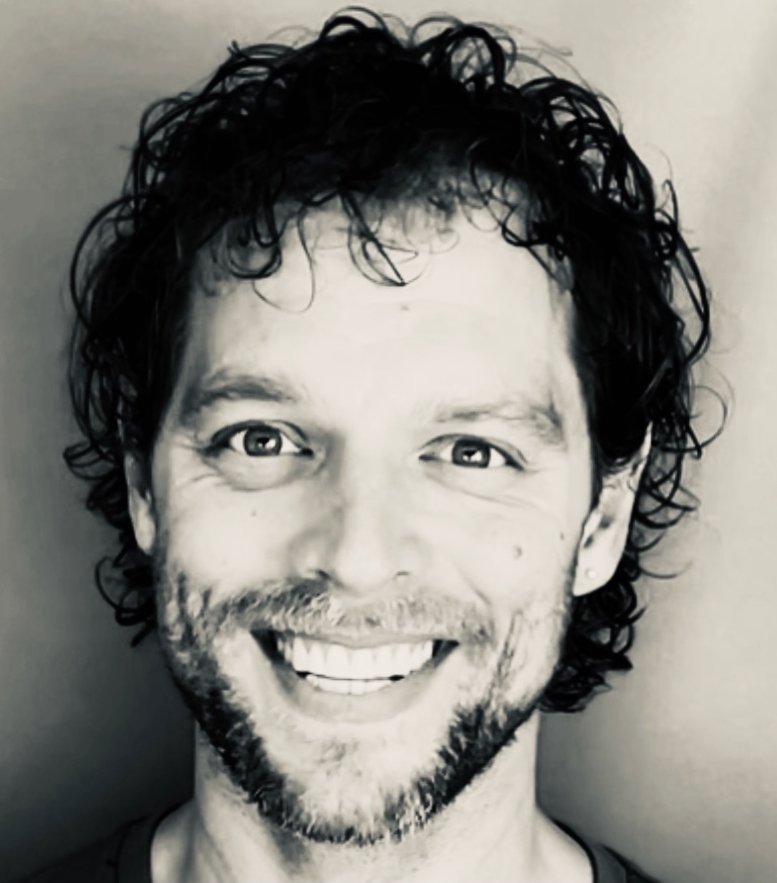 Teaching Upside Down: a Journey, a Plea, and a Plan
In the topsy-turvy world of education, it is all too easy to lose sight of a basic truth: Teachers are human beings before they are anything else, and students are human beings before they are anything else. Drawing on his personal story and the wisdom of others, Justin will explore the implications—both challenging and thrilling!—of our humanness for our teaching, as we work to help students grow not only as users of other languages, but also as human beings.
Plenary Speaker: Stephanie Tawha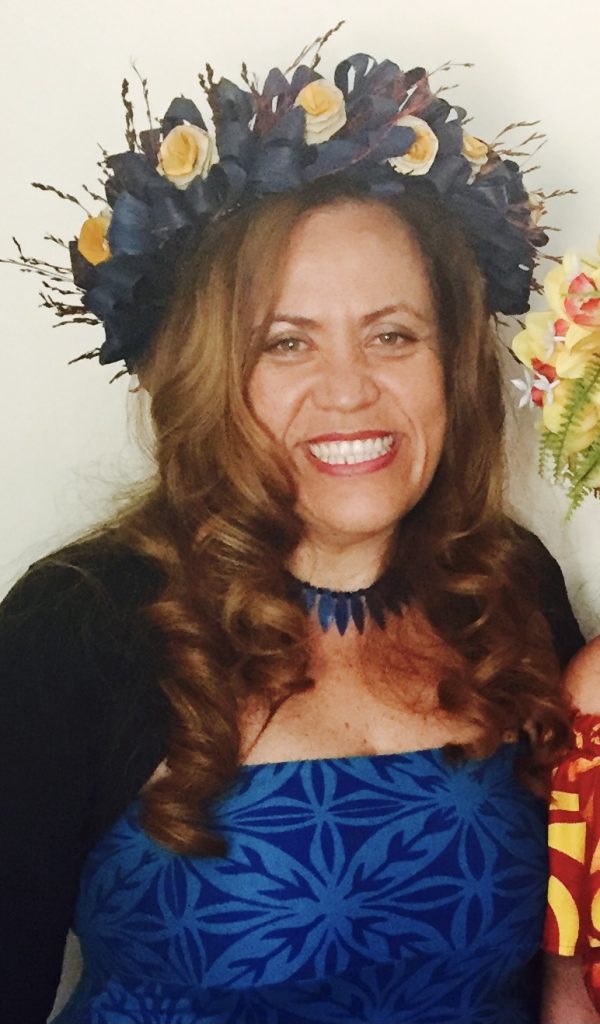 Let us be who we are and everything we want to be! How can we work together to create safe, inclusive, engaging learning spaces that place culture, language, and identity at center stage? Our children need safe spaces where they can stand in their own light, and be who they are and who they want to be.
Kia ora ko Stephanie Tawha tooku ingoa. I am the newly appointed Manahautu / General Manager of projects and Lead for the Whanau Education Engagement Project for our people of Te Ahiwaru Iwi and Makaurau Marae in Ihumatao Aotearoa' NZ. I am passionate about equity in education and ensuring Te Reo Maaori me oona tikanga, culture, language, identity, social justice, critical histories, and indigenous rights of Aotearoa are acknowledged, respected, and effectively included in our curriculum and education settings. I have 31 years of experience teaching and leading in Maori language bilingual, immersion units, and multicultural schools. For the past 16 years, I was principal of 3 very diverse schools, Te Kura o Matihetihe a remote rural school in the Far North, Ranui Primary School a large Multicultural school in West Auckland, and until 4 weeks ago Mangere Bridge School in South Auckland. I lead the local curriculum design for our Kahui Ako community of schools and am a member of the national advisory group on the newly developed Aotearoa NZ histories curriculum. My moemoea/dream is that every child has the opportunity to fulfill their potential to be who and what they want to be. Mehemea ka moemoea ko au anake, mehemea ka moemoea taatou ka taea e taatou. If I dream, I dream alone but if we dream together, we can achieve anything. Tongikura na Princess Te Puea Herangi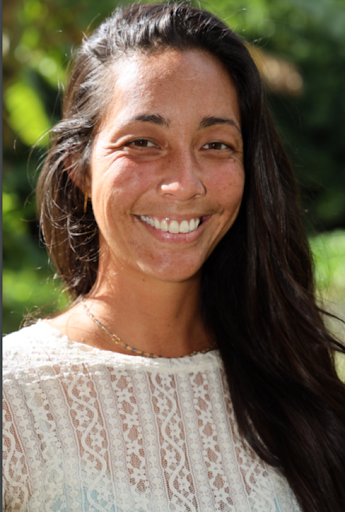 Mindful Moment: Johanna Kapōmaikaʻi Stone
Johanna Kapōmaikaʻi Stone is from Kailua, Koʻolaupoko, Oʻahu. She enjoys learning and teaching Hawaiian through the growing of food and medicine, the observation of celestial patterns, through practices that cultivate the health of the body, through traditional histories and other primary resources. She is committed to the reestablishment of traditional food systems, which is necessary for the restoration of abundance on the land and in the ocean. Pōmai received her Bachelor's degree in Psychology and Hawaiian Language as well as her Master's degree in Hawaiian language from the University of Hawaiʻi at Mānoa. Her Master's paper is an adaption of a history, entitled Makalei, ka Laau Pii Ona Ia a ka Ia o Moaulanuiakea i Kaulana, found in Ka Nupepa Kuokoa, written by Samuel K. Kekoowai. Pōmai currently teaches elementary level Hawaiian language.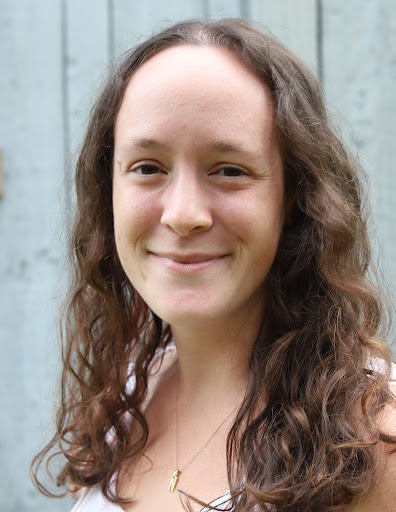 Games, Improv, and Circles: Bringing Laughter and Community Building to the WL Classroom
Natalie Lalagos is a Spanish 2-4 teacher at Kealakehe High School on Hawai'i island. She believes deeply in creating a classroom that is rooted in social justice and global competence where students feel seen, heard, and known as valuable members of the collective classroom community. Additionally, she is starting a translation class at her school this year, is a National Board Certified Teacher, and a Fulbright Teachers For Global Classrooms Fellow. Natalie spends her free time reading, taking improv classes, gardening, and getting outside.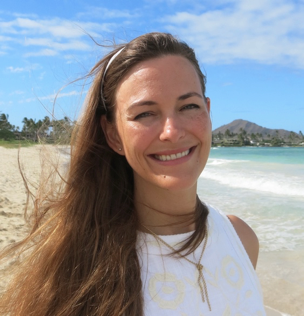 Classroom Collaboration & Expression with a Personalized Google Sites Website
Shayna Katz is a Spanish and English as an Additional Language teacher who has found that setting the groundwork for a nurturing socioemotional classroom environment through respect, collaboration and rapport is essential for the validation and connection needed to enhance learning. Shayna has been teaching all ages, principally adults, since 2008 in both Sacramento, California, her hometown, and now in Hawai'i, where she moved in 2016. With the shift to distance learning due to the COVID-19 pandemic, Shayna has been delving into ways to bring collaboration and a sense of connectedness into the online setting, as well as being able to use technology as a supplement to foster community in the face-to-face classroom. As a lifelong learner herself, Shayna is continuing her passion for language, learning and research as a graduate student in Spanish at the University of Hawai'i at Manoa where she is also teaching Spanish as a World Language. She has found that whether teaching 12-, 18- or 65-year old's, being able to set the foundation for learning within a supportive socioemotional atmosphere is fundamental for promoting greater student achievement.