8″Connections with Google Tools"
2012 HALT Fall Symposium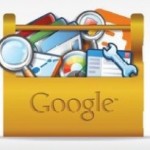 Saturday, October 13, 8:00 am – 12:30 pm
Moore Hall 153
University of Hawai'i at Manoa
IMPORTANT NOTE: The HALT Fall Symposium is free for current paid HALT members.  Starting this year, non-members will need to pay $10 to attend the fall symposium.  Nonmembers can pay onsite when they sign in at the symposium.  To get more bang for the buck, we encourage non-members to sign up for HALT membership at the fall symposium (student – $5, professional – $15, lifetime – $100); they would then be able to attend the symposium free, get on the HALT listserv, and get a discounted rate for the HALT Spring Conference. A great value!  For more information about membership or to fill out the membership form in advance, go to our Membership page.
CLICK HERE FOR THE SYMPOSIUM PROGRAM & SCHEDULE
PARKING: Parking is a $6 flat fee on weekends at UH Manoa. You pick up and pay for your parking pass from the parking guard kiosk as you drive onto campus via the Dole Street entrance. You can park anywhere on upper campus, except for the green parking stalls and the 24-hour reserved parking stalls. We recommend parking in the large parking lot to the left of the red & green Center for Korean Studies (corner of East-West Road and Maile Way). Moore Hall is just across the street. The labs are located on the first floor – just enter through the double doors.
Please leave the parking pass on your dashboard before you leave your car, in plain sight for the parking guards who will be patrolling campus.