"National Standards, Local Style"
27th Hawai'i Association of Language Teachers (HALT) Conference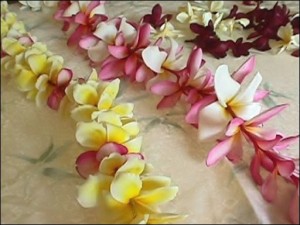 Saturday, April 13, 2013
UH Mānoa campus
CONFERENCE REGISTRATION
Save time in line! Print out and fill in your onsite registration form in advance and come with your payment in hand.
2013 HALT onsite registration form (PDF file)
CONFERENCE PROGRAM & SCHEDULE GRID
2013 HALT Conference program (PDF file) – view with Adobe Reader (recommended)
Conference schedule and presentation grid
Keynote Speaker & Featured Workshop Presenter:  Myriam Met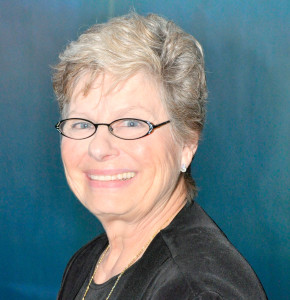 Keynote: "The Power Of One"
Research has shown that teachers are among the most powerful factors affecting student achievement.  As language teachers, we exercise great power in shaping the language levels our students attain. We also have the power to motivate students to expend effort in language learning, to continue in their language studies, and to gain a lifelong interest in other cultures.  It is a great responsibility, and one that we should never take lightly.
Afternoon Workshop: "Why Can't You Just Say It in English?" Input, Output, and Language Learning
When is it appropriate for students and teachers to use English in a language classroom?  When is it not?  Explore the role of comprehensible input in foreign language learning.  Learn how to make language understandable, create contexts for comprehension, and ensure that students have the kinds of opportunities that will help them use their language skills to communicate with others.
Dr. Myriam Met is an independent consultant, formerly the acting director of the National Foreign Language Center (NFLC) at the University of Maryland.  Dr. Met has been a supervisor of foreign language programs for major urban and suburban school districts, where she was responsible for initiating and overseeing a variety of innovative programs, including elementary and secondary school programs in less commonly taught languages. Her current work focuses on support for K-12 programs for language learners, particularly immersion in a variety of languages.
Dr. Met was the founder and first president of the National Association of District Supervisors of Foreign Languages (NADSFL); a founding member, and later president, of the National Network for Early Language Learning (NNELL); and she has served on the executive council of the American Council on the Teaching of Foreign Languages (ACTFL).
This year's conference is generously co-sponsored by the UH Confucius Institute
EXCELLENCE IN TEACHING AWARD WINNERS
HALT wishes to congratulate its 2013 HALT-Honolulu Star-Advertiser Excellence in Teaching Award winners, Kim Galante Wong (Spanish – University of Hawai'i at Mānoa) and Linda Fujikawa (Japanese – Kapi'olani Community College). Bravo!  HALT also wishes to express its appreciation for ETA Committee Chair Kathryn Klingebiel for her many years of service on the HALT Executive Board.
PARKING
The Dole Street Parking Structure (Zone 22) next to the UH Kamakakuokalani Center for Hawaiian Studies will be open and selling parking passes ($6 flat rate) from 6:30 am on. Street parking may also be available along Dole Street.
Map (look at the bottom of the page)
PHOTO GALLERY