2019 HALT Fall Symposium: Fall Fun-posium!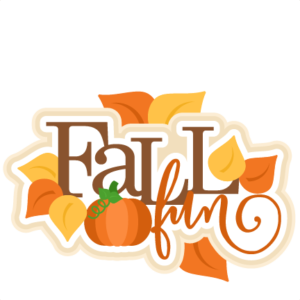 Saturday, October 19, 2019 8:00 a.m. – 12:30 p.m
University of Hawai'i at Mānoa
Moore Hall 153 & 155
Each fall, HALT hosts its annual half-day Fall Symposium which provides hands-on workshops on ways to integrate technology into language teaching. This Fall, we are adding an extra emphasis on fun!
** The HALT FALL SYMPOSIUM is FREE for HALT members! Pre-register online by Friday, October 18, 12:00 pm (Hawai'i standard time) – see below for link **
2019 HALT Fall Symposium program. (download)
Our featured presentations
Session A: Fun Digital Games In and Out of Class by Ngan-Ha Ta ('Iolani School) When lessons are gamified, student motivation increases. This session will introduce a few digital games that you can play with your students in class or even assign as homework. These games all require knowledge of the language and some even need strategy to win!
Session B: Session O' Brain-Breaks! by Will Smith (Waipahu High School) & Dania Hill (University Lab School) Brain breaks are usually quick movement games, dancing, tongue twisters, yoga, zumba, or ball tossing activities in the target language. These targeted language activities help refocus the students' brains and center them for more language acquisition. Brain breaks aren't really "breaks" because students are still learning the targeted language through engaging activities. Brain breaks are essential to learning a second language!
Session C: Fun with Pictures: Discussing Stories with Bitmojis and Fan-fiction with Historical People by Evelyn Coffey (University of Hawai'i at Mānoa) & Reed Riggs (Brigham Young University – Hawai'i) This session begins with a quick introduction to several designs and purposes for talking about pictures in the target languages. Evelyn Coffey will then lead a French discussion using BitMojis. Following, Reed Riggs will lead a Chinese discussion in which attendees co-create fan fiction around pictures of Chinese historical people, where the teacher's content knowledge about history is blended with fun ideas from learners.
NOTE: There are computers available in each room, but we recommend bringing along a laptop if you have one. WiFi will be available at the event.
Teachers' Swap Meet (8:00 to 12:30)
Please join us for our HALT Teachers' Swap Meet (Moore 155A) during the symposium.
How it works: Bring any new or gently used items for the language classroom and drop them off in Moore Hall 155A between 7:30 am-8:00 am on the day of the Swap Meet.
**Please only bring teaching/classroom-related items. Do NOT bring used household items, clothing etc. They will not be accepted **
Also, don't forget to bring a little extra $$$ cash to take advantage of some great deals! All proceeds from the HALT Teachers' Swap Meet will go towards supporting events and professional development opportunities for our members. Everything is $1.
Schedule
8:00-8:30 Registration/HALT Membership Renewal/ Breakfast
8:30-9:00 Welcome & Announcements
9:00-10:00 Session I (choose either A, B, or C)
10:00-10:30 Break / Teachers' Swap Meet
10:30-11:30 Session II (choose either A, B, or C)
11:30-12:30 Session III (choose either A, B, or C)
Parking
$7 for all-day upper campus parking on Saturday. Pay at the parking guard kiosk upon entry. Parking allowed in all non-reserved parking stalls. Refunds provided within 15-minute grace period.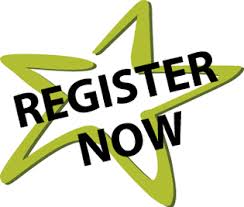 Registration
Our pre-registration deadline (Friday, October 18, 12:00 pm, HST) has passed. You may also register onsite on the day of the symposium; however, we recommend paying for HALT membership (if applicable) beforehand to avoid the lines.
HALT gratefully acknowledges the support of the Center for Language & Technology and the National Foreign Language Resource Center in making this event possible.