33rd Hawai'i Association of Language Teachers (HALT)
Spring Conference
"Celebrating the International Year of Indigenous Languages"

Saturday, April 13, 2019
Kamakakūokalani Center for Hawaiian Studies
UH Mānoa Campus
2019 has been proclaimed as the International Year of Indigenous Languages by the United Nations General Assembly. With 40% of the approximately 6,700 languages in the world facing extinction, so too may the cultures and knowledge systems associated with those communities be lost. As the United Nations General Assembly asserts, "Indigenous languages add to the rich tapestry of global cultural diversity. Without them, the world would be a poorer place."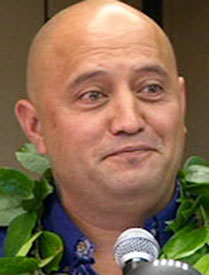 KEYNOTE: PROFESSOR SAMUEL KALEIKOA KA'EO
Samuel Kaleikoa Kaʻeo is an associate professor of Hawaiian Studies, Department of Humanities, at the UH Maui College. Kaʻeo is a Hawaiian scholar, philosopher, activist, and cultural practitioner. He is the recipient of the University of Hawaiʻi Regents' Medal for Excellence in Teaching.
Kaʻeo is a proud graduate of Baldwin High School on Maui and the University of Hawaiʻi at Mānoa.
Prior to returning to his hometown, Kaʻeo was a lecturer in Hawaiian language at UH Mānoa. He was also a teacher at the Hawaiian Language Immersion Program at King Kekaulike High School and the culture and education program manager for the Kahoʻolawe Island Reserve Commission.
Kaʻeo was born and raised on Maui. He and his family reside in Waiohuli.
Conference Program
Our conference program is now available for your perusal!
Registration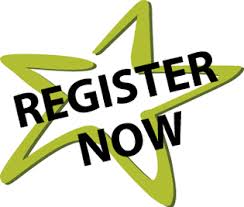 Online registration is now open and will be until April 10, 2019. After that date, please register onsite on the day of the conference if you wish to attend.
REGISTRATION RATES:
HALT member ($25)
Student ($20)
Important notes:
We have discontinued the HALT conference non-member professional rate. If you are not a HALT member or your previous HALT membership has lapsed, you must join or renew via our online Membership form **BEFORE** proceeding with your conference registration.
If you are unsure of your HALT membership status, please send an email to us to inquire.
Cancelation policy: If you need to cancel your registration, please send an email to us no later than April 10, and we will refund your money, minus a small administrative fee. There are no refunds for conference no-shows.
If your school wishes to pay for a group of teachers via check or PO and needs an invoice, please send an email to us with the following information (teacher full name, institution, language taught, email address). Also let us know if each person is a current HALT member (or needs to sign up) and if they wish to order lunch ($10)
Exhibitors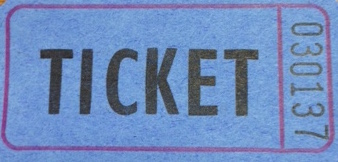 HALT is pleased to welcome its 6 exhibitors this year: Vista Higher Learning, Yabla, Cengage, the UH Chinese Language Flagship Program, UH Press, and Bess Press. Please visit their tables for the latest language textbooks, materials, and resources. And make sure to check the blue ticket you will receive in your name tag with the prizes on participating exhibitors' tables. If your number is a match, you get the prize!
Parking
The Dole Street Parking Structure (Zone 22) next to the UH Kamakakuokalani Center for Hawaiian Studies will be open and selling parking passes ($6 flat rate) from 6:30 am on. Street parking may also be available along Dole Street.

IMPORTANT: Do NOT park in the small parking lot between the Kamakakūokalani Center for Hawaiian Studies and the Dole Street Parking Structure. This is only for UH faculty/staff with a parking permit. All others should park in the Parking Structure. Those without the appropriate permit could get ticketed.
UH Parking Map – look at the bottom of the page for the Dole Street Parking Structure
The annual HALT Conference is co-sponsored by the National Foreign Language Resource Center. We also gratefully acknowledge Cengage's provision of our conference tote bags, folders, and other goodies.