2018 HALT Fall Symposium:
Tech or Treat!

Saturday, October 27, 8:00 AM–12:30 PM
University of Hawai'i at Mānoa
Moore Hall 153 & 155
Each fall, HALT hosts its annual half-day Fall Symposium which provides hands-on workshops on ways to integrate technology into language teaching.
** The HALT FALL SYMPOSIUM is FREE for HALT members! Pre-register online by Friday, October 26, 5:00 pm (Hawai'i standard time) – see below for link **
2018 HALT Fall Symposium program (

download

)
Our featured presentations
Session A: Learning Two Languages: Coding Target Language Animation in Scratch! by Ngan-Ha Ta ('Iolani School)
In this workshop, you will play with a coding program called Scratch to create characters that can speak to each other in the target language. Please bring a laptop with you or you may use the computers in the media lab.
Session B: Session B: Frighteningly Easy E-books!? by Rachel Mamiya Hernandez (University of Hawaiʻi at Mānoa)
In this workshop we will use the app Book Creator to create interactive and engaging e-books for language learners.  If you have an iPad download the Book Creator App. If you have a laptop, please make sure you have the Chrome browser installed.
Session C: Session C: Virtual Tours by Richard Tran (University of Hawaiʻi at Mānoa) & Dania Hill (University Lab School)
Language Teachers! Expand your classroom experience and create your own virtual tour with Google Tour Creator. It is easy to use and easy to access on any device. Tour Creator makes it easy to build immersive, 360° tours right from your computer. See practical examples of how to implement into language lessons and set-up your own tour with guided support of our expert.
NOTE: There are computers available in each room, but we recommend bringing along a laptop if you have one. WiFi will be available at the event.
Teachers' Swap Meet (8:00 to 12:30)
Please join us for our HALT Teachers' Swap Meet (Moore 155A) during the symposium.
How it works: Bring any new or gently used items for the language classroom and drop them off in Moore Hall 155A between 7:30 am-8:00 am on the day of the Swap Meet. 
**Please only bring teaching/classroom-related items. Do NOT bring used household items, clothing etc. They will not be accepted **
Also, don't forget to bring a little extra $$$ cash to take advantage of some great deals! All proceeds from the HALT Teachers' Swap Meet will go towards supporting events and professional development opportunities for our members.  Everything is $1.
Schedule
8:00-8:30
    Registration/HALT Membership Renewal/ Breakfast
8:30-9:00
    Welcome & Announcements
9:00-10:00
  Session I (choose either A, B, or C)
10:00-10:30
  Break / Teachers' Swap Meet
10:30-11:30
  Session II (choose either A, B, or C)
11:30-12:30
  Session III (choose either A, B, or C)
Parking
$6 for all-day upper campus parking on Saturday. Pay at the parking guard kiosk upon entry. Parking allowed in all non-reserved parking stalls. Refunds provided within 15-minute grace period.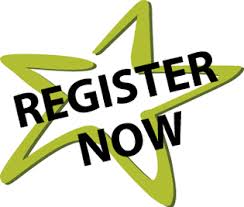 Registration
Please register using our new online registration form by Friday, October 26, 5:00 pm (Hawai'i standard time).  You may also register onsite on the day of the symposium; however, we recommend registering (and paying for HALT membership if applicable) beforehand to avoid the lines.
HALT gratefully acknowledges the support of the Center for Language & Technology and the National Foreign Language Resource Center in making this event possible.